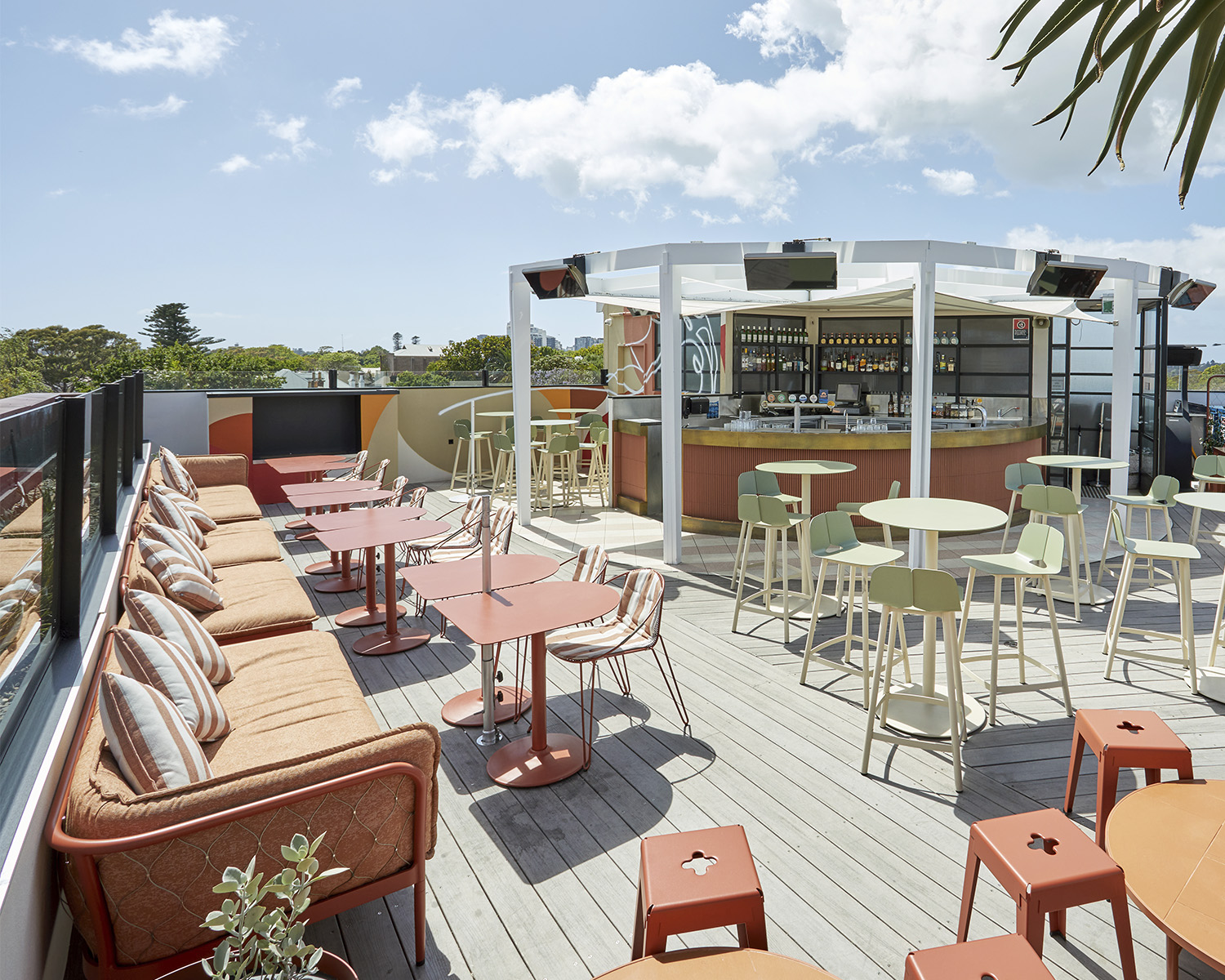 The Light Brigade
Founded more than 120 years ago, The Light Brigade is a historic, Art Deco pub located in the heart of Woollahra Paddington.
Sitting 83 metres above sea level, Brigade Rooftop boasts a stunning urban outlook. We had the honour of manufacturing and delivering incredible Tait pieces for the rooftop space, designed by Kristy McGregor in collaboration with Richards Stanisich. The project was an excellent opportunity to showcase our unique manufacturing and refurbishment capabilities.
Be sure to stop by to view the space and take in spectacular views of Sydney while relaxing on the leafy terrace, grazing on one of the signature wood-fired pizzas. Day or night, it's a wonderful place in the east to dine alfresco!
*Open Monday – Saturday 12pm – Midnight, and Sunday 12pm – 10pm. Weather Permitting. Patrons must be over 18. Find out more at
www.lightbrigade.com.au