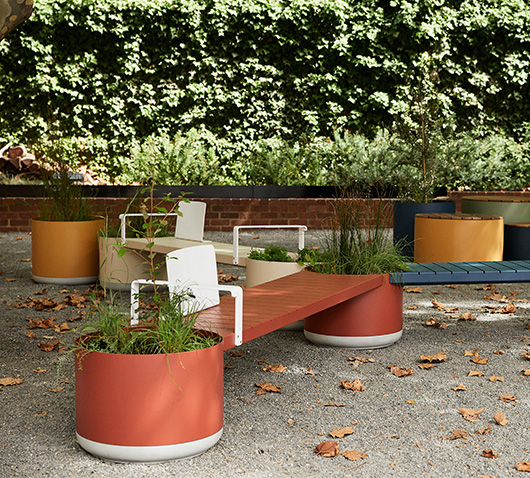 Good Design Award 2022
Xylem Recognised in Australia's International Good Design Awards for Design Excellence

The winners of Australia's peak international design awards were recently announced at the 2022 Australian Good Design Awards. The Good Design Awards are the highest honor for design and innovation in the country and reward projects across 11 design disciplines covering more than 30 categories and sub-categories.

In recognition of outstanding design and innovation, Tait was humbled to receive a Good Design Award for Xylem in the Product Design category.

Designed by Adam Goodrum for Tait, Xylem is a modular planting & seating system which forms a conduit between plants and people. 'Xylem' is a biological term referring to the branch-like vascular tissue in plants that transports nutrients from roots to leaves, for photosynthesis. Xylem intimately connects people with the health-promoting benefits of plants.