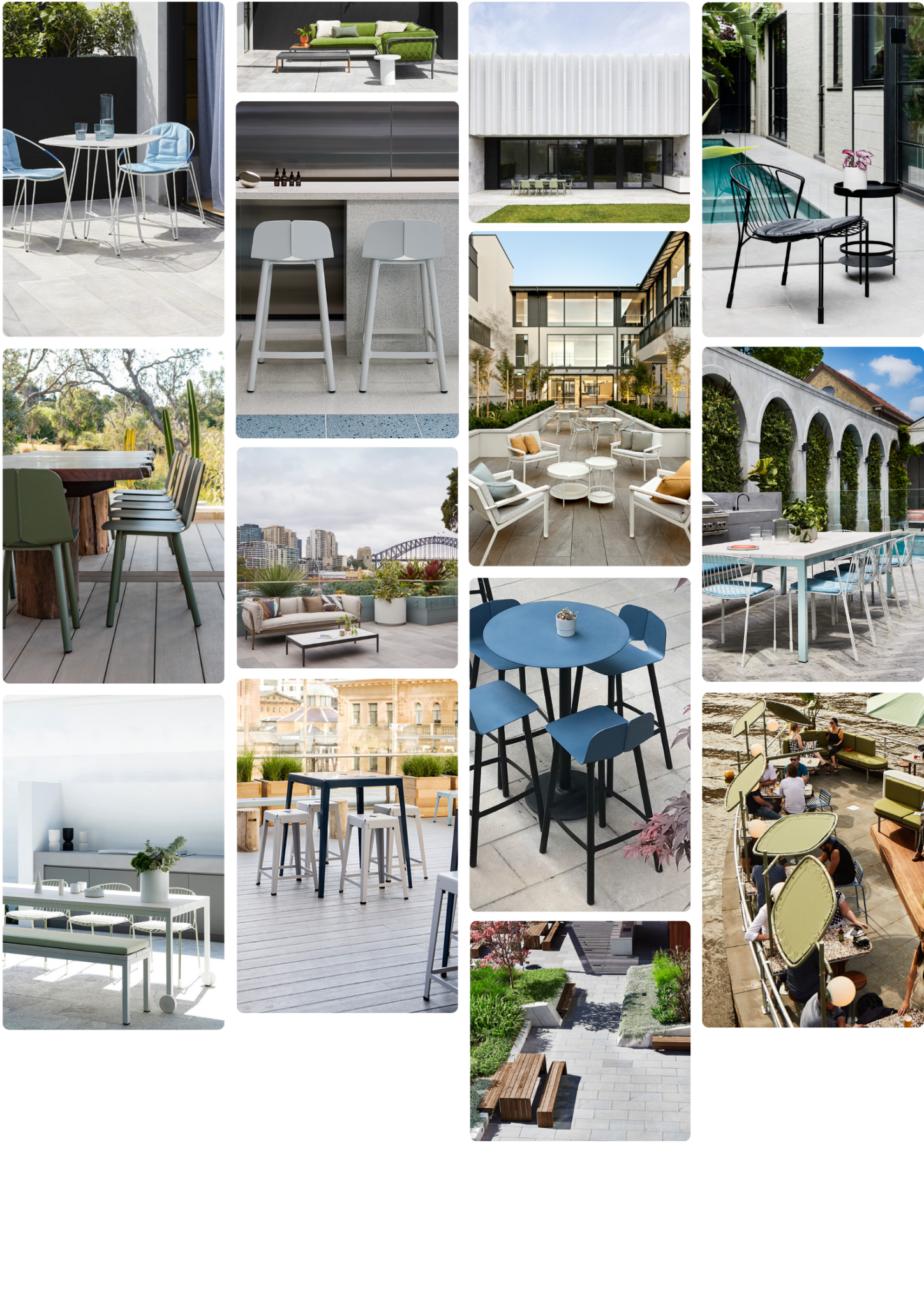 Tait are on Pinterest
If there's one thing we love here at Tait it's a good mood board, so naturally, Pinterest is the place to be.
Whether it's the latest outdoor design inspiration, beautiful materials and finishes, or the most pin-worthy Tait projects, we take our pinning very seriously. Pass the time on Pinterest with Tait and pin your way to the outdoor space of your dreams.
Browse our Pinterest project boards below and see how Tait's much-loved pieces come to life in the workplace, residential, education, hospitality and retail environments.